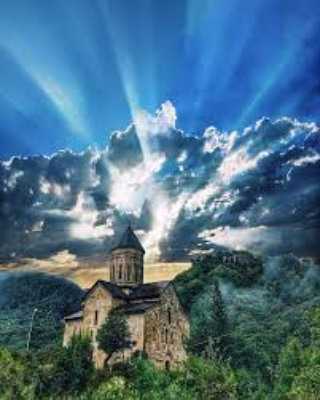 Travel Traveler article - Georgia - Natural Diamonds
Georgia - Natural Diamond - an article by the influential American publication Traveler. According to the author of the publication, "Georgia is emerging as the most attractive and promising tourist destination in the world."
"Georgia's mountains, temples, and vibrant capital make the visit to this country like a hidden gem," Traveler writes.
The article describes in detail the places to visit during your visit to Georgia. Among them is Tbilisi. Traveler advises readers to take a walk in the historic center of the Georgian capital, which will "help tourists feel the rhythm and contrast of the city."
"Tbilisi is a mix of styles, a city where the past and the present blend in. Tbilisi may deceive you, but it takes a few days to see everything and see the atmosphere in a small town, "the article reads.
Traveler's recommendation is to visit David Gareji, Gori, Borjomi and Poti.
"The most famous of Georgia's resorts is Borjomi. It is famous for its mineral water, which you will find in every store in the country, "writes the Spanish edition.
Mestia has a special place in the article.
"The road is not easy. Crossing the sloping slopes to reach Mestia takes several hours and good tires. But a visit to Mestia is an invaluable pleasure. When you move to Svaneti, you are in the middle of the Caucasus and watching the highest peaks in Europe, "Traveler writes.
The author of the article also advises tourists visiting Georgia to taste local cuisine.
"Khinkali, khachapuri, as well as a mix of beans and walnuts - but this is already a gastronomy, which I would dedicate to another article."