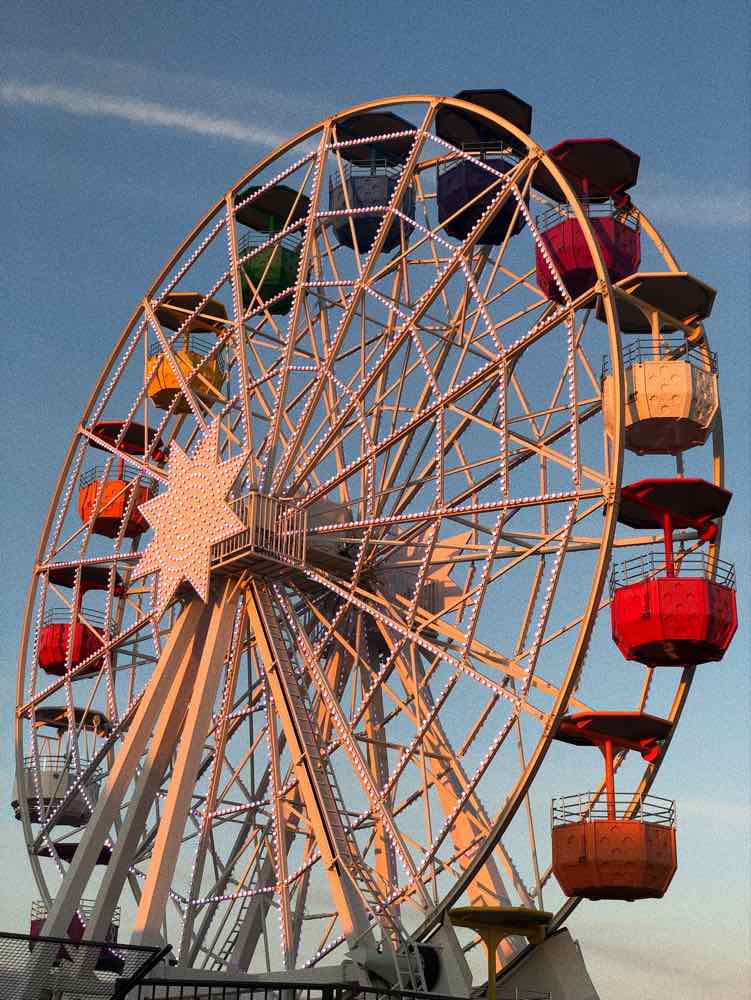 The Giradabo big wheel opened in 2014 and is situated on the highest part of the mountain Tibidabo.
It takes you up into the sky and offers incredible views of Barcelona, the sea and the surrounding areas.
Tibi dabo (latin) - I will give to you.
Giradabo (catalan) - it really spins.