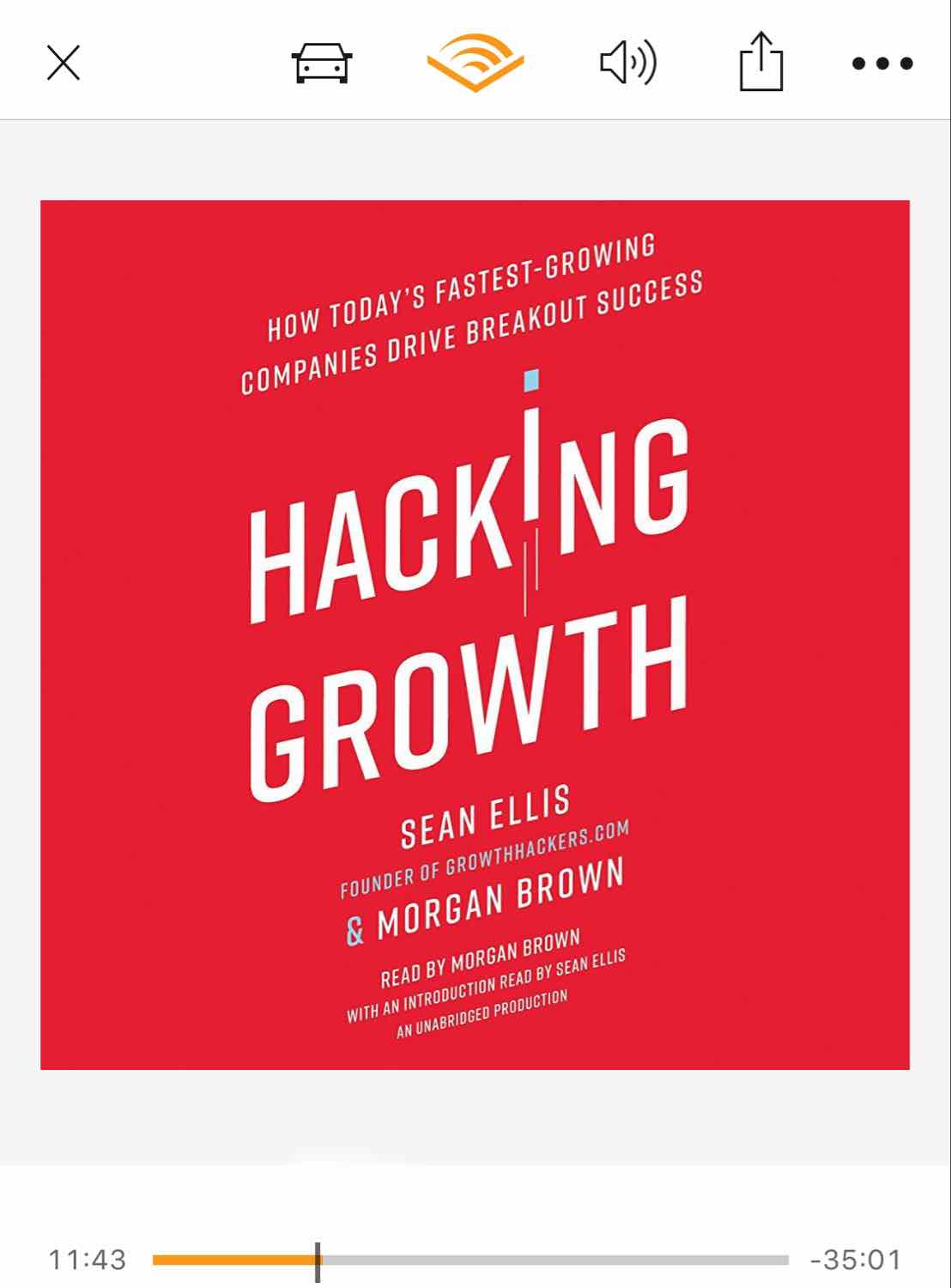 "Hacking Growth: How Today's Fastest-Growing Companies Drive Breakout Success" is a MUST read❗️for any marketer, entrepreneur, innovator or manger looking to replace big wasteful investments with more consistent, cost effective and data-driven results.
Written by Sean Ellis & Morgan Brown, the pioneers of Growth Hacking, one of the hottest business methodologies in Silicon Valley and beyond.
It features the best business growth methodologies used by Airbnb, Facebook, Pinterest, IBM, Dropbox and many other successful companies.
My advice is to purchase the audiobook in Audible, which is approximately 11 hours. You could also buy an online version in the Kindle app or order a hardcopy from Amazon.