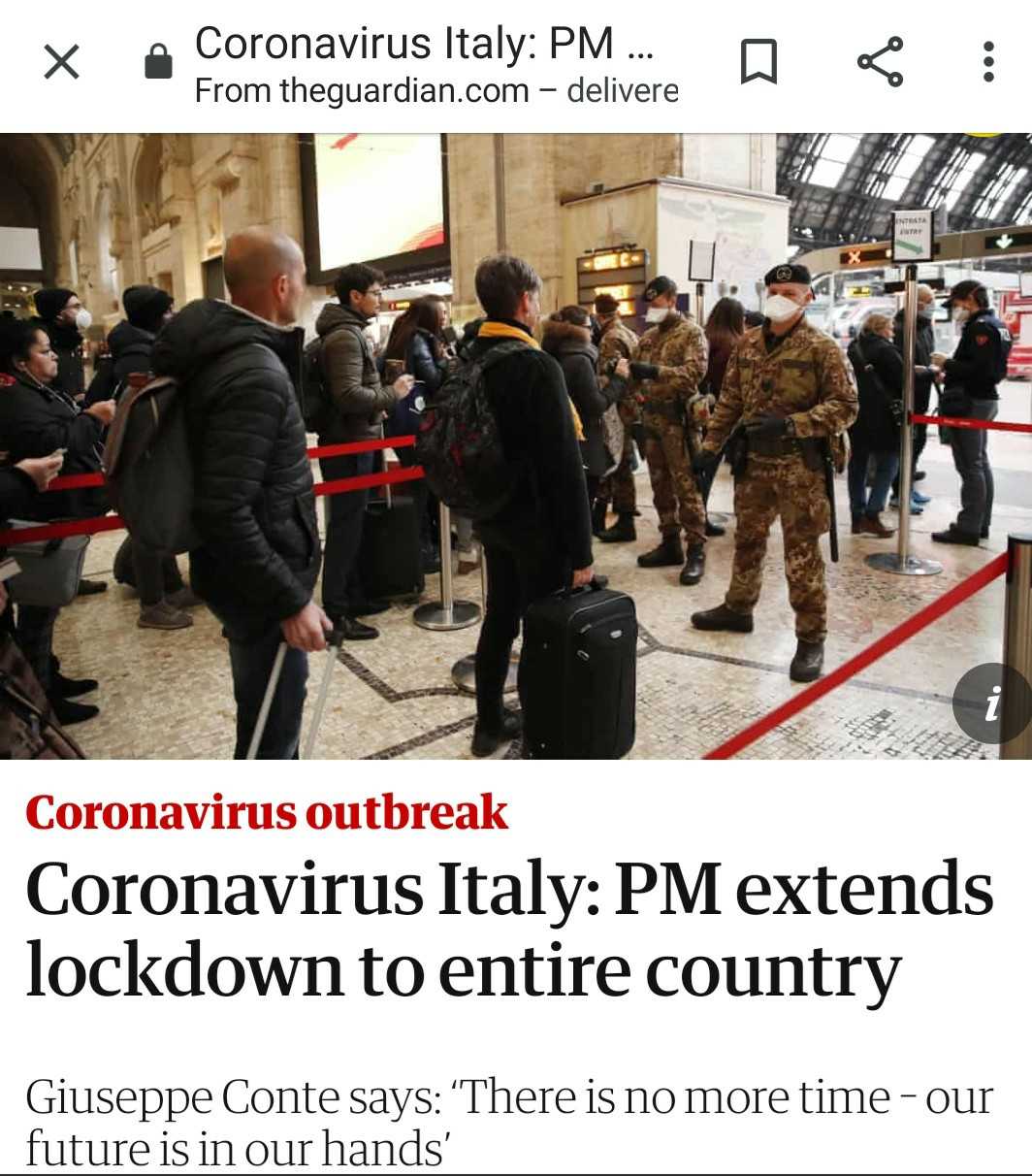 სრულიად იტალია მოექცა კარანტინში,იტალიის პრემიერ მინისტრი,ჯუზეპე კონტე აცხადებს რომ ყველა უნდა დარჩეს სახლში,რათა თავიდან აიცილონ სიტუაციის კიდევ უფრო დამძიმება.
საგრძნობლად გაიზარდა დაინფიცირებულთა (9172) და გარდაცვლილთა (463) რიცხვი.
More than 60 million people in Italy are to be put under lockdown after the country's government extended emergency measures across the entire country in an attempt to stop the spread of the coronavirus.
The prime minister, Giuseppe Conte, announced the drastic measures at an evening press conference late on Monday, during which he told people to "stay at home" and banned all public gatherings.
"There is no more time. I will take responsibility for these measures. Our future is in our hands," he told reporters.
Italy is struggling to contain Europe's worst outbreak of Covid-19, which has claimed 463 lives and infected 9,172 people.
#italy
#coronavirus