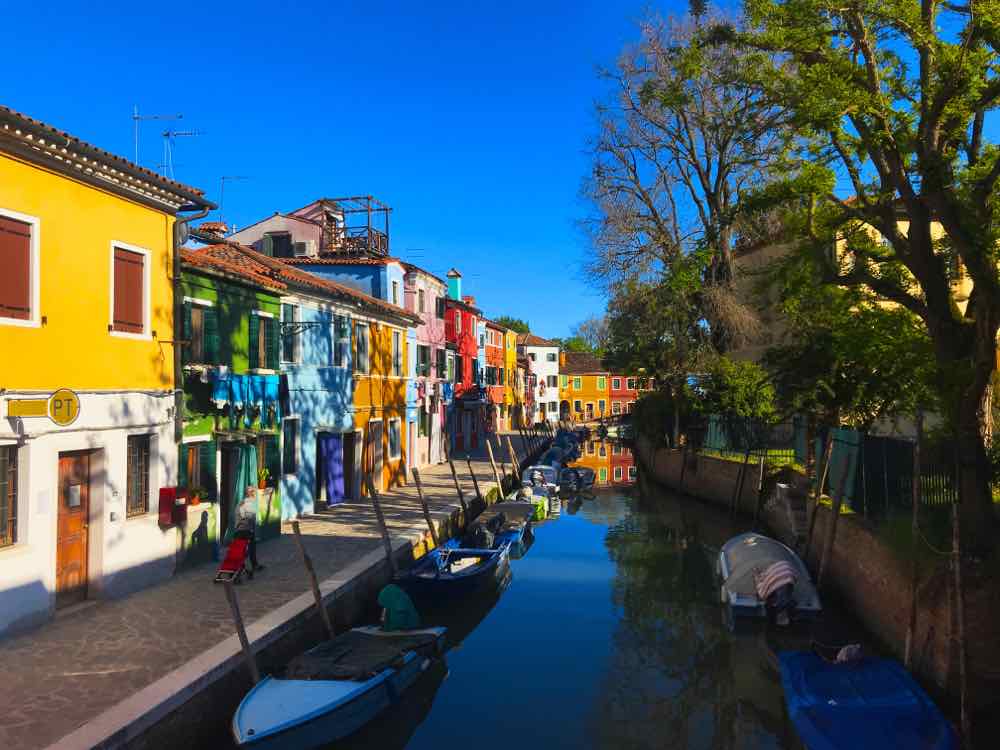 Burano is like mini Venice with colorful houses. One day is enough for walking around the whole town.
Tips: 1. The "vaporetto"(water bus) takes 1.45 h from Venice railway station with a transfer on Murano island.
2. There is another, a bigger, water bus which has direct trip to Piazza San Marco (Venice).
3. Two-way ticket costs 20€.
4. The souvenirs are more expensive than in Venice.
5. Do not be afraid to be lost, just go deep to the town, for better exploration.