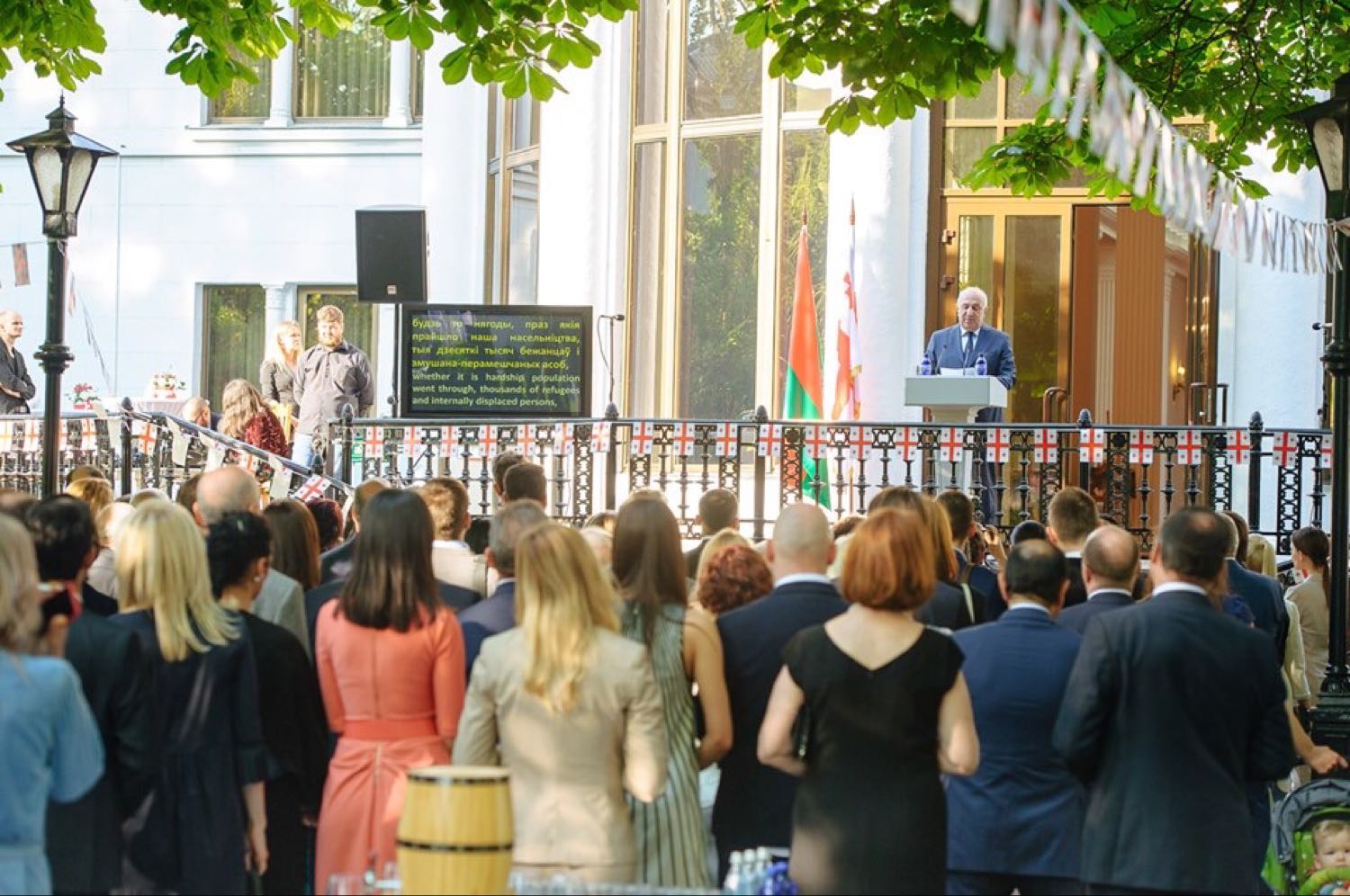 ????
Independence Day and the 25th Anniversary of diplomatic relations between Georgia and the Republic of Belarus was celebrated with the reception at the DipService Hall in Minsk on 27th of May.
We had the pleasure of hosting members of the Government and the legislature, diplomatic corps, business, academic, educational, art communities and the Georgians living in Belarus.
The reception was accompanied by the Georgian folk songs and dances as well as the live jazz performance by Maya Baratashvili & band. While guests could try delicious Georgian wine and cuisine.