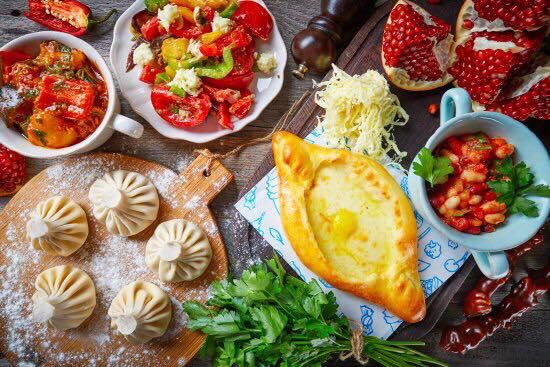 "If you haven't yet decided where to spend your summer vacation, let me recommend visiting Georgia and give you just a few (out of MANY) reasons why:
1. It's cheap! Traveling here, especially with Dollars or Euros, you will feel like a king! to give you an example: a cab ride within most parts of the city center are around 2-3 Dollars!
2. It's beautiful and diverse! No matter what you are into: nature, hiking/camping, historical sights, if you love the mountains or the sea, vibrant city, or intimate village life, you can experience it all here! And since everything is so close, you don't have to choose!
3. The food and wine is amazing! If you make decisions with your stomach, well, this is the place for you. As the cradle of wine, you can taste over 8000 years of wine-making tradition, along with our diverse, delicious choice of traditional and fusion dishes.
4. If you love music and a good time: If you are into electronic music, love festivals and the club scene, well good news: Tbilisi is the New Berlin! Check out our world-renowned club Bassiani or attend the ECOWAVES Festival by the sea!
5. If you will go to great extents to capture that perfect Instagram pic, look no further! you will find thousands of picture perfect instagramable places to create your next, original story/post.
6. And last, but not least: If you like standing up to dictators and bullies and like being part of a good cause, if you believe in democracy and human rights and like rooting for the underdog:
As you may have heard, 20% of Georgia has been occupied by Russia since the 2008 war. In the midst of rising tensions, Russian president Putin has blocked flights from Russia to Georgia with the aim of crippling our economy, which largely thrives on tourism, especially Russian tourists.
By visiting Georgia you'll not only have a wonderful, memorable trip, but will succeed in fighting back an oppressive, backward, fucked up regime."
Please share to spread the word! <3
#visitgeorgia
#georgianholidays
#summeringeorgia