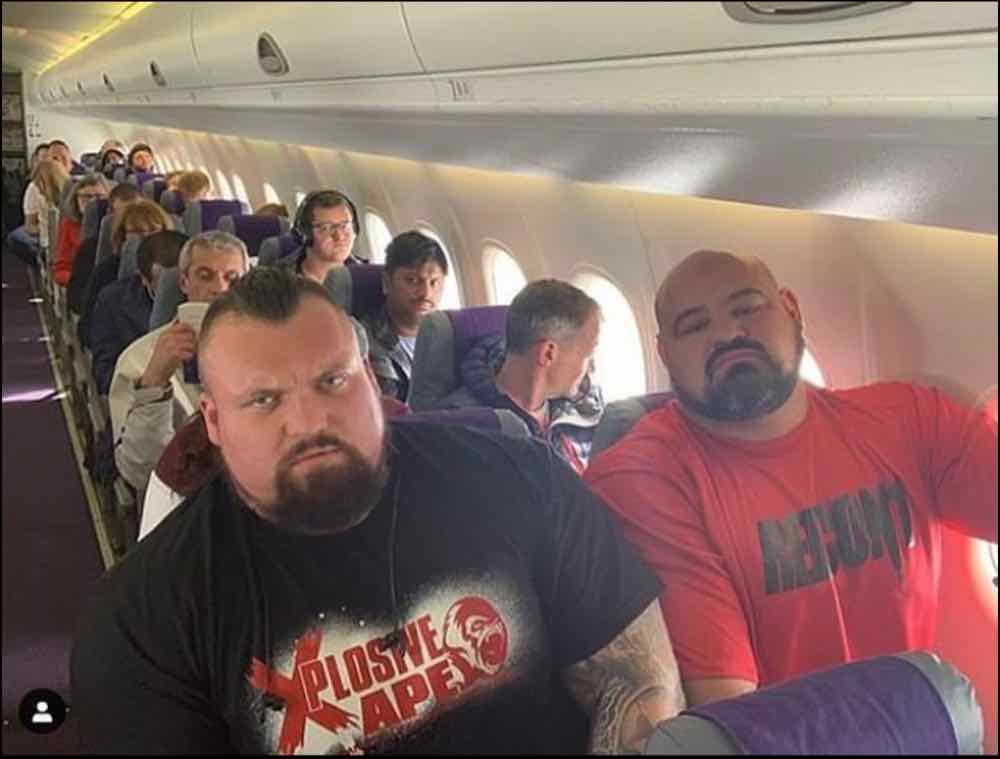 Hilarious picture shows two World's Strongest Man champions???? looking far from impressed after being forced to squeeze into tiny economy seats next to each other on a plane??
A hilarious photo captures the moment two world strength champions were forced to sit next to each other on a flight to Scotland.
Eddie Hall, who was crowned the World's Strongest Man in 2017, was sat next to Brian Shaw, who has won the award four times.
Hall, who calls himself 'The Beast' and is six foot three inches tall, uploaded the photo to Instagram of him next to six foot seven inch Shaw in economy class on the flight from London ✈️ Scotland.