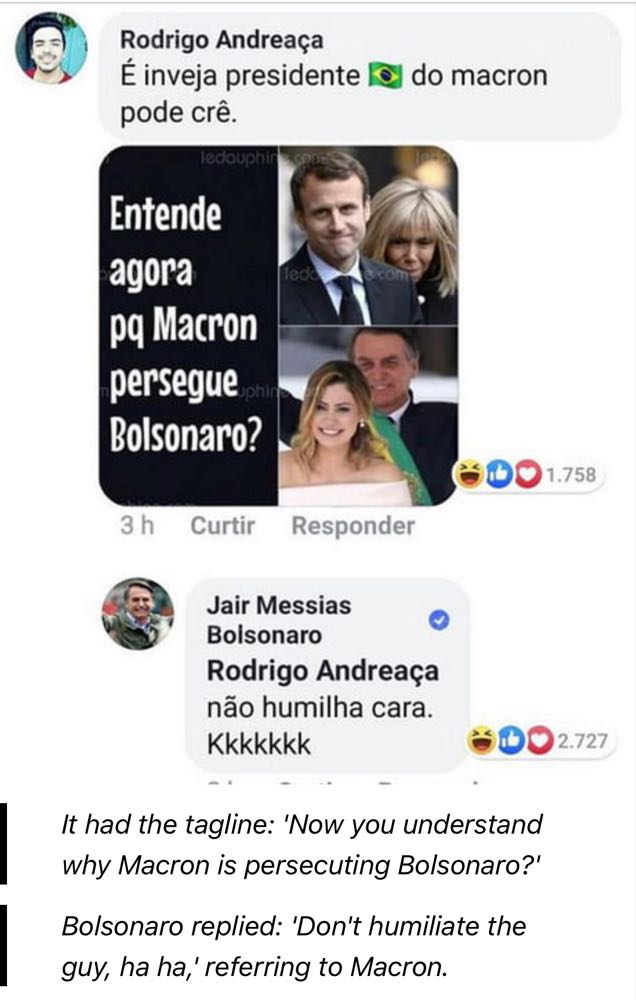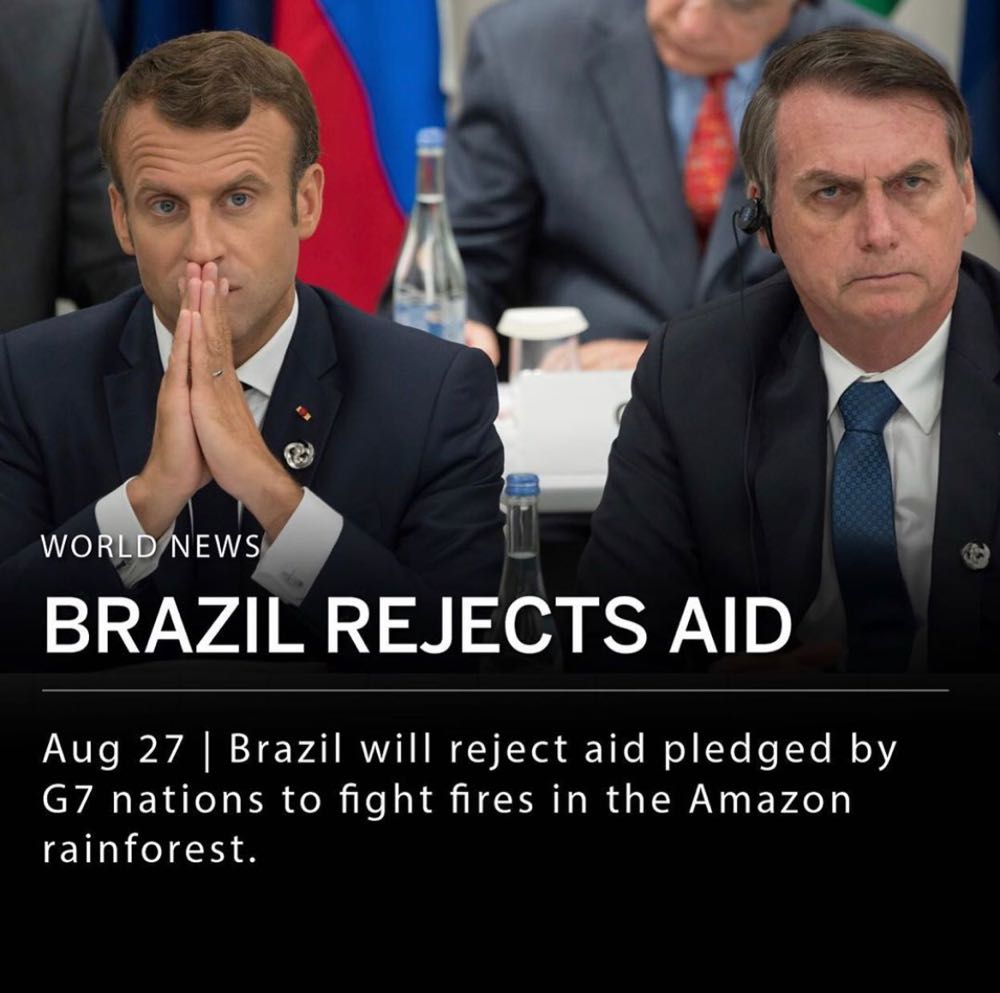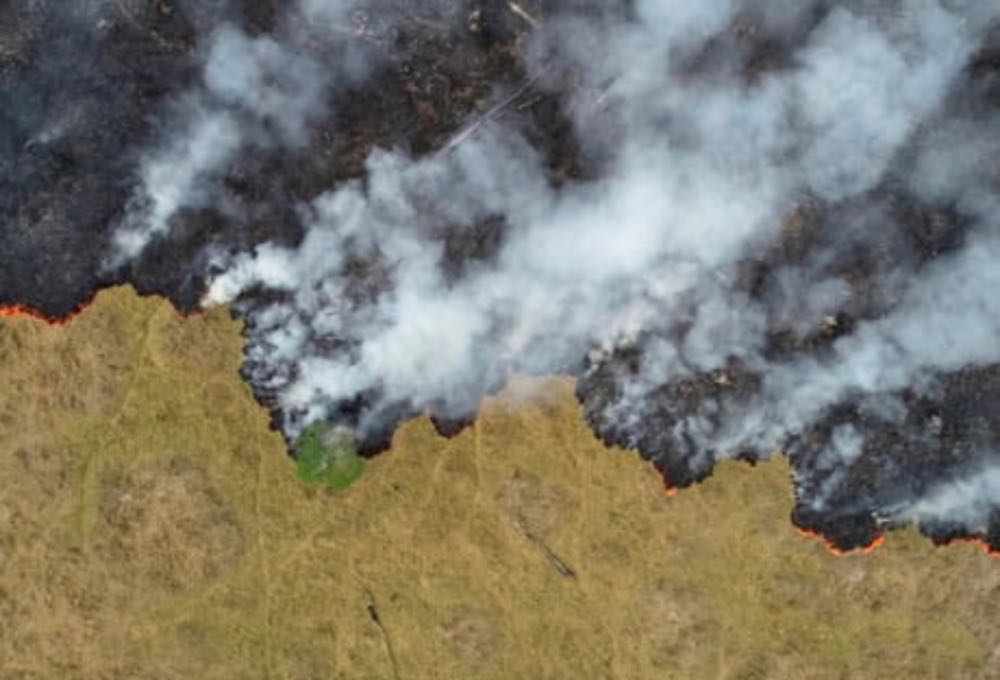 I cannot believe what Brazilian President Jair Bolsonaro is doing ??‍♀️
First, he rejected the $22m aid that was pledged for the Amazon at the G7 summit unless the French president apologized and withdrew his "insults".
Second, he offends Macron's wife on social media by commenting on a meme comparing the appearance of Mrs Macron, 66, and Brazil's 37-year-old first lady Michelle Bolsonaro.
Then he denies rejecting the aid by telling reporters "Did I say that?".
And finally today the accepts the G7's aid to help put out fires in the Amazon rainforest.
A president putting his ego before his country's and the whole world's interests is just outrageous.