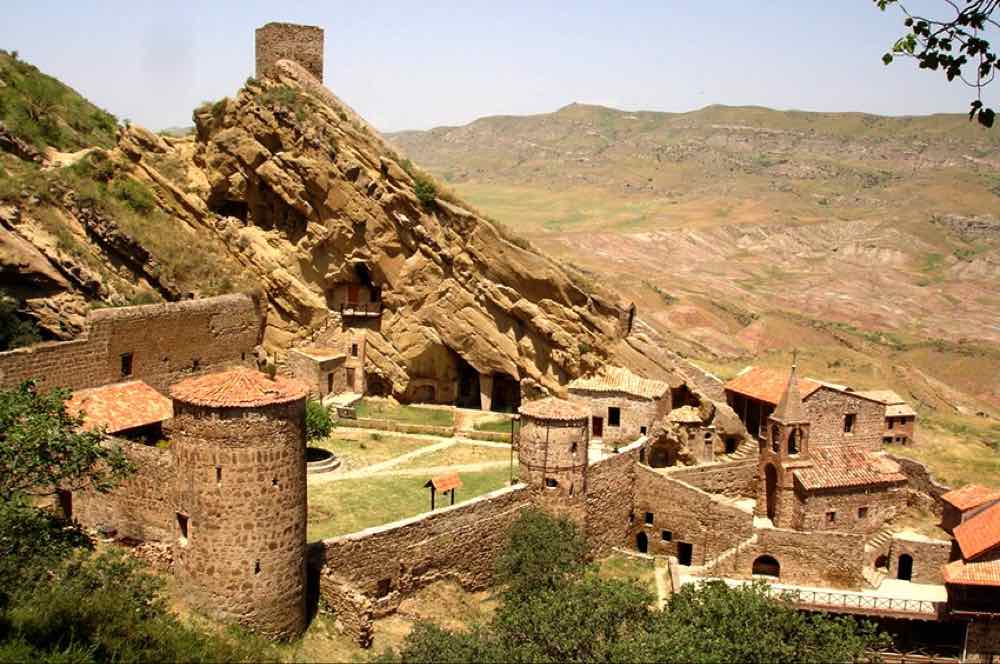 ❌❗️Azerbaijani border guards restricted the movement beyond the ridge, near Georgia's David Gareji Monastery Complex, which is located at the border of neighboring Azerbaijan and has become the subject of the dispute many times.
The Foreign Ministry Spokesperson said the Georgian side is working with the neighboring state to solve this issue, adding his might take some time.
? The information about the Azerbaijani side restricting the access to one of the main monasteries of David Gareji – Udabno (desert) Monastery, was released by Archimandrite Kirion (Oniani).
He said it has been three days the clerics cannot access the Udabno Monastery because the Azerbaijani border guards are restricting the movement there.
Archimandrite Kirion says, that Georgia should do something about the disputable section of the border. He believes that the situation got worse after the President of Georgia, Salome Zurabishvili, paid a visit there with the representatives of Europa Nostra organization several days ago and called for the resolution of the border dispute.
☝? David Gareji Monasteries and Hermitages in Georgia is listed among the 7 Most Endangered heritage sites in Europe.
Part of the complex is located in the Agstafa district of Azerbaijan.