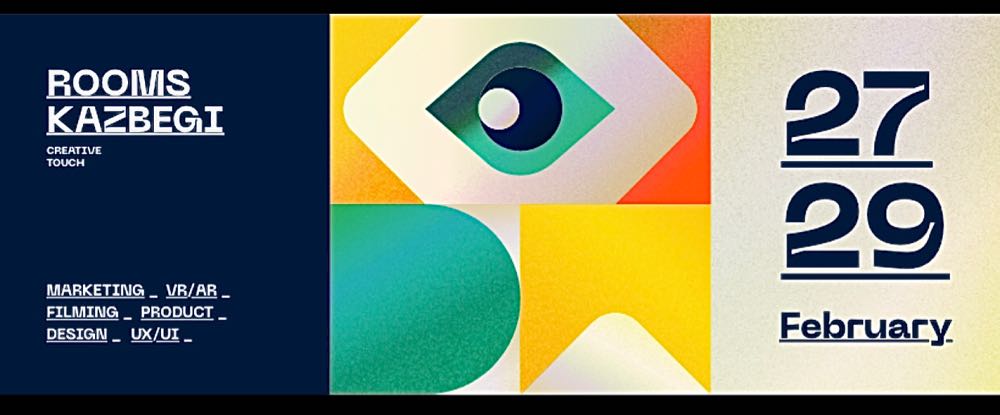 Welcome to Creative Touch - First mountain event for digital creative professionals held in Georgia, amazing country lost in mountains with snowy peaks and breathtaking views! ??❄️
Come and listen to the insights from the industry from the brightest minds representing the companies like DreamWorks Animation, Smashing Media, Wargaming, Scorpion Dagger, Revolver Entertainment, YouTube, Augmented Pixels, Studio Impulse, Boiler Room and others.
Creathon, keynote talks, Q/A sessions, workshops, group work, networking parties, skiing, night movies, art installations, music - this is what we expect to enjoy on 27-29 February 2020 in Rooms Kazbegi, one of the best mountain places in the
Creative Touch will be attended by not more than 150 people from Georgia and abroad: UI/UX professionals, designers and visual artists, film makers, productions, media, VR/AR developers & artists, marketers, freelancers etc.
Spots are limited,get your here: http://bit.ly/2vUM04l