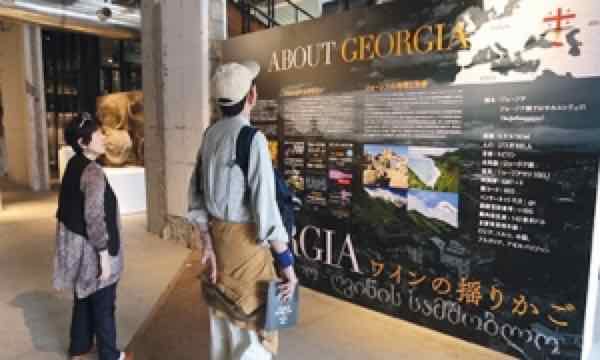 ? The exhibition 'Georgia - Homeland of Wine' in Terrada Warehouse, Tokyo, has ended. The exhibition within the project of the same name held in the capital of Japan during two months hosted thousands of Japanese visitors.
? Georgian wine and its history, which started 8,000 years ago, were especially interesting for the Japanese. The exhibition combined unique archaeological exhibits as well as aiming to present the uniqueness of Georgian wine culture via modern technologies.
The closing of the exhibition 'Georgia - Homeland of Wine' was celebrated with a ceremonial reception.
The event dedicated to the closing of the exhibition also hosted representatives of the diplomatic corps.
✊? The dinner was held in the traditional Georgian way, lead by the first Georgian Odzeki, Tochinoshini. The guests received information on the history of the concept of "Tamada" and its significance. Japanese singers performed some of the most distinguished samples of Georgian polyphonic songs at the ceremony.